"Please be aware!"
This article reflects alpha content, so content is subject to change.
Like what you see? Go to the official site to back this game and get alpha access!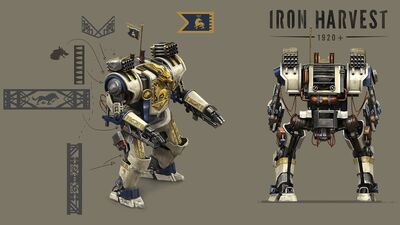 The Prince of Saxony is one the playable heroes in Iron Harvest. His mech seems to be the pride of the saxon army.